2 labels applied (Dual Action function) by air blast on two adjacent sides of a still pallet (one stop).
Nowadays, companies have always less space available for labeling at the end of the line, even though they must carry out more and more complete checks.
To save space the ideal solution could be.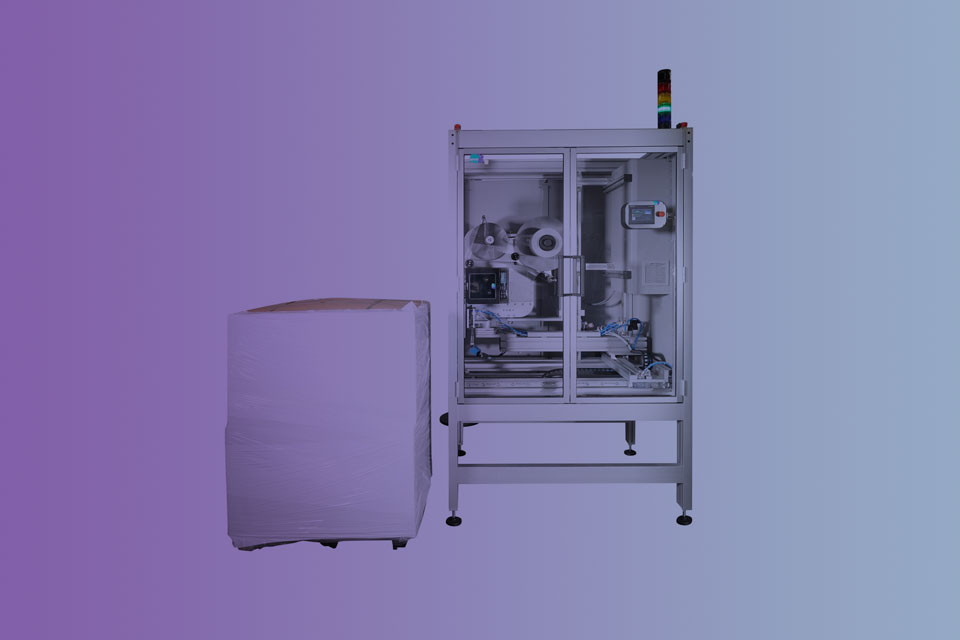 THE P&A LINERPLUS MULTISIDE PALLET
It applies and checks 2 labels per pallet;
reprint any labels with illegible codes and all
WITH A SINGLE STOP OF THE PALLET;
containing the longitudinal overall dimension
Output up to 50 pallets per hour, possibility of thermal conditioning, absolute reliability and safety, great autonomy thanks to the 360mm label roll
Spring label support pad easily tiltable for a better label application
The print apply can also be built with an applicator for 3 labels
(2 STOP OF THE PALLET)