The competitiveness of the market requires increasing flexibility.
The large number of products in terms of composition, as well as the constantly evolving of the rules make the number of packagings increase, further complicating the line management and the operativity.
The MOLINI POPOLARI RIUNITI company therefore sought an integrated solution on the market that would reduce possible manual operations and ensure the identification of the bag.
Among the various Competitors, the solution proposed by Arca Etichette S.p.A was the winning solution.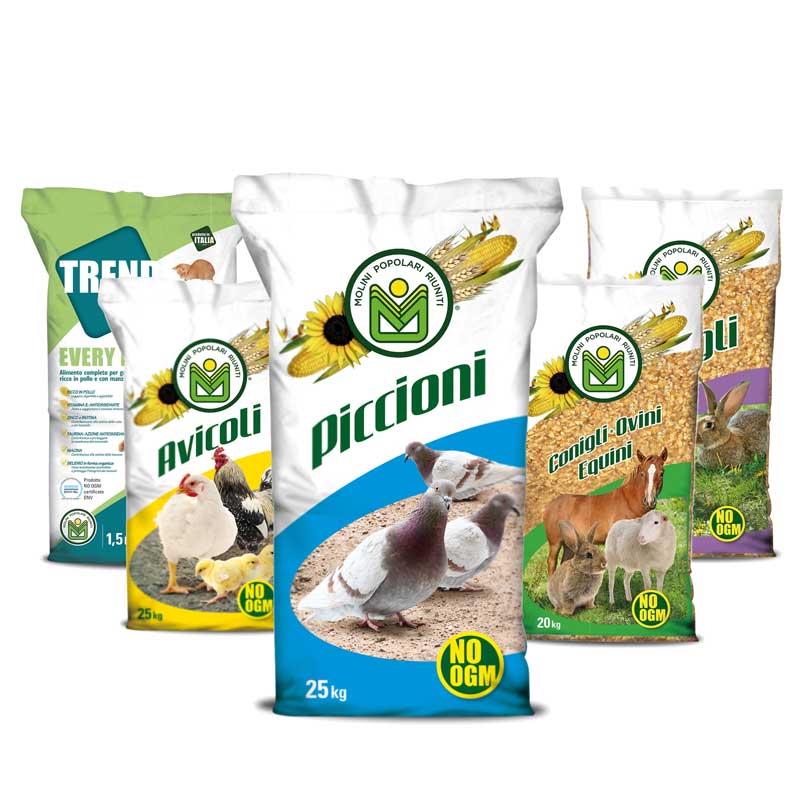 There are many types of animal feed that our customer produces and consequently the packages that must be distinguished are multiple and different, bearing a first descriptive label and a second service label.
The two labels are printed and applied in real time at two different times:
the first, larger, shows the product description, batch number, expiry date, bar code etc. and is applied on the flat bag before filling;
the second, smaller, shows the service information, such as the name of the product, the batch number and the bar code on the side of the filled and sewn bag.
Both applications take place via two Print & Apply Linerplus with pneumatic applicator.
The Inspector Server 4.0 control unit oversees the entire identification process bags and verification of labeling by reading the bar code.
The communication takes place both at the data level in the Ethernet network, both at the level of I / O signal exchange with our devices, and with the Customer's packaging line.
The operator selects the article that will go into production from the Panel PC of the automatic feed plant.
Inspector Server 4.0 on which the software created by ARCA is installed, receives the product code that is entering production.
Therefore, it retrieves the information to be printed on the label from the Customer database and sends them to Print & Apply and sends to the barcode readers the contained format of the barcode that they will have to read, thus guaranteeing the correct labeling and validation of the product.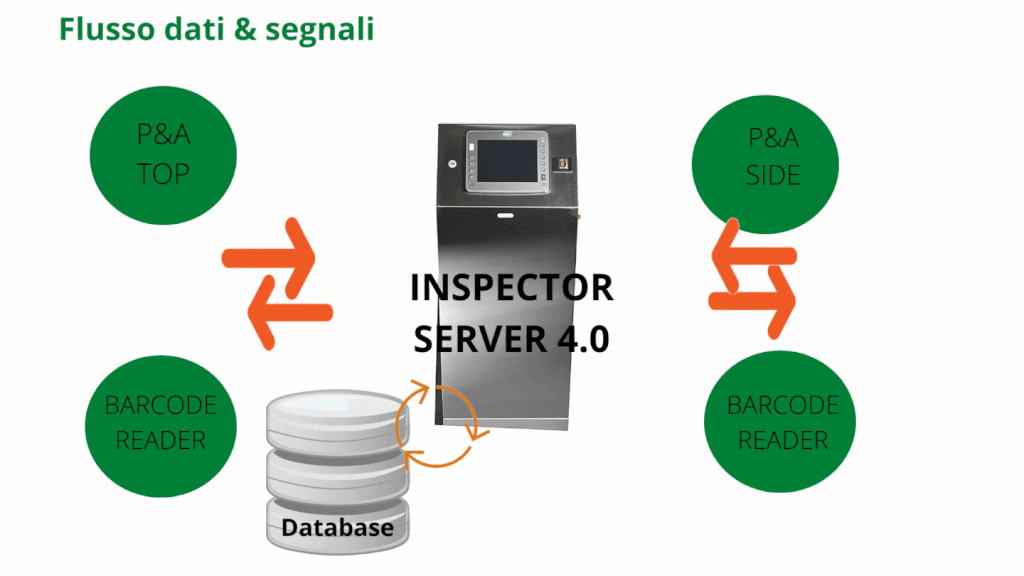 The Customer, with the Arca solution, has in fact obtained the following advantages:
elimination of possible identification errors / mix-ups since the article code is the unique key to recall all the data to be sent for printing;
perfect print quality, through the use of SATO thermal transfer printing units. The previous inkjet solution was difficult to manage due to the different materials of the bags (paper and plastic), as well as having the print rotated by 90 ° with respect to the bag graphics;
extreme flexibility in changing any information in real time: description of the product / ingredients, inclusion of legal phrases, graphic elements or any element necessary for the broadest qualification of the product;
guarantee of identification, thanks to the indirect control of the readability of the barcode;
guarantee of legibility of the barcodes used by end customers.