For the application of one or two labels (Dual Action function) on two adjacent sides of the pallet, stationary or in motion
For the application on flat or convex surfaces
It includes "vacuum" pad for label holding, equipped with hinged support
It can be equipped with a bar code reader support to easily check the presence of the label, code readability, also on the front side.
Print Apply Linerplus Advanced 4.0 with Pivot R Pallet is ideal for applying one or two labels on two adjacent sides of the product, stationary or moving.
Control Unit 4.0
An operator interface featuring a 7 inch colours touch screen display for managing the labeling system, the printer and connected labels database
Multi language menu (Italian, English, French, German, Spanish, Portuguese)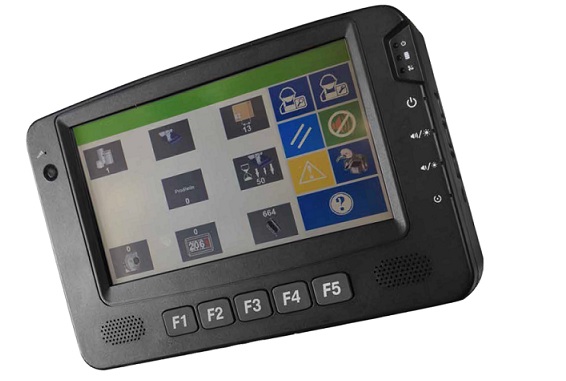 Support Structures
Different types of support structures are available and can be cabined to protect the labeler from dust. It is also possible to preserve it from extreme temperatures via installation of conditioning devices.