CHALLENGE
Application of a label inside a cardboard core; technically complex and impractical operation.
After careful consideration, ARCA proposed a customized system.
ARCA Solution:
MARKING SYSTEM – "SIDE IN-SIDE"
The ARCA "SIDE IN-SIDE" system allows the products to be conveyed through a rotating table connected to the conveyor. The pneumatic timer guarantees the correct spacing between the products and the CO2 Laser marker branded inside the core.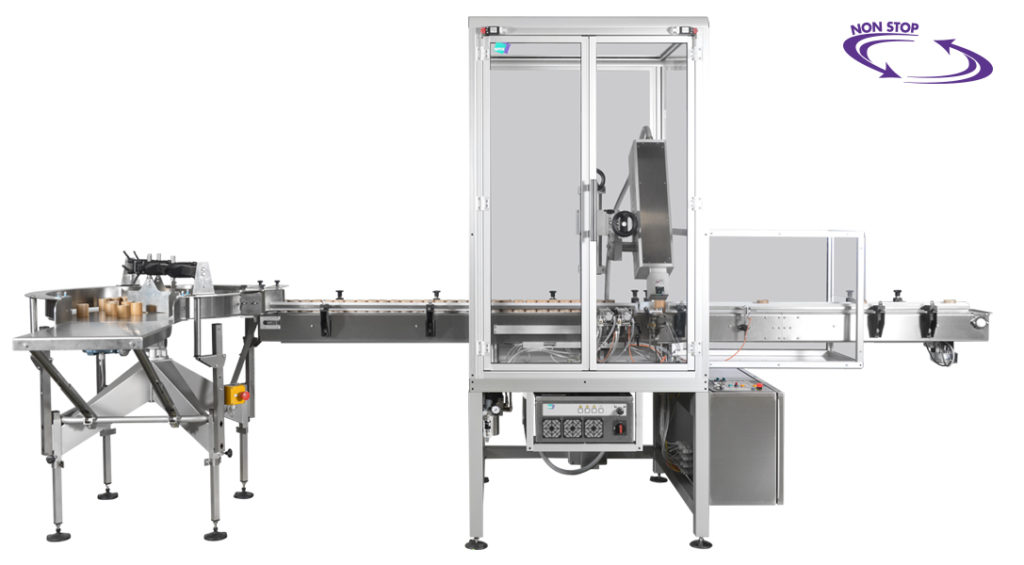 CO2 LASER MARKER 30 WATT
The 30WATT ARCA CO2 laser marker combines high performance and flexibility, ensuring very high quality markings on both high speed lines and moderate speed lines. The marker has been designed to ensure that the best coding quality is maintained on high speed lines. Able to reproduce any type of character, 1D / 2D code 0 logo.
The marker guarantees more than 30 different beam size options, capable of producing various marking solutions to always obtain the best result. The technology allows to mark organic materials such as cardboard but also PVC.